Dnipropetrovsk, Ukraine
​​
The first school established by 21st Century Global Missions started in Dnipropetrovsk, Ukraine on January 1, 2000 with 19 students. There have been five graduations since the beginning with 58 total students graduating. There have been approximately 87 total students since 2000. These brethren are to be commended for reaching out with the gospel of Christ in an area that is often hostile to the cause of Christ.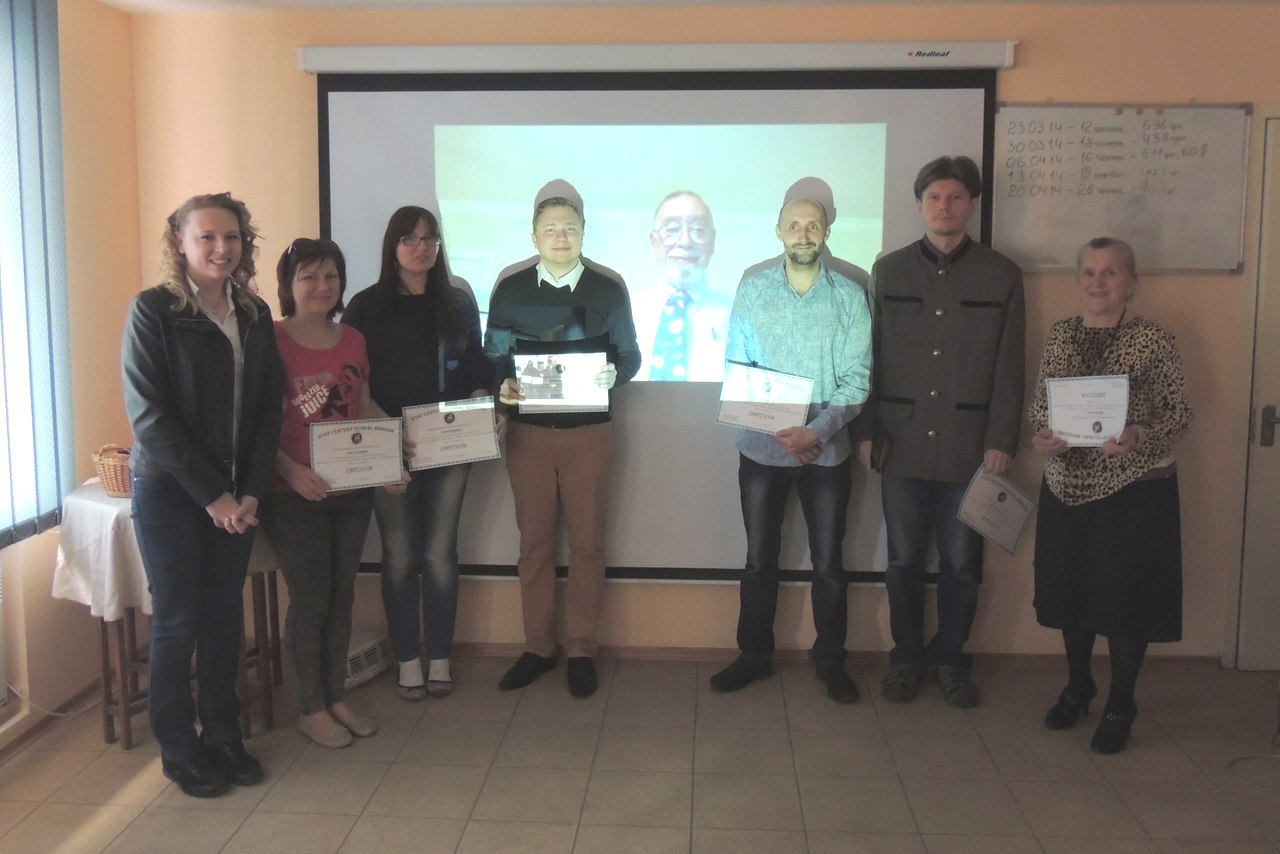 Graduation on Saturday, April 26, 2014
(6 students graduating)​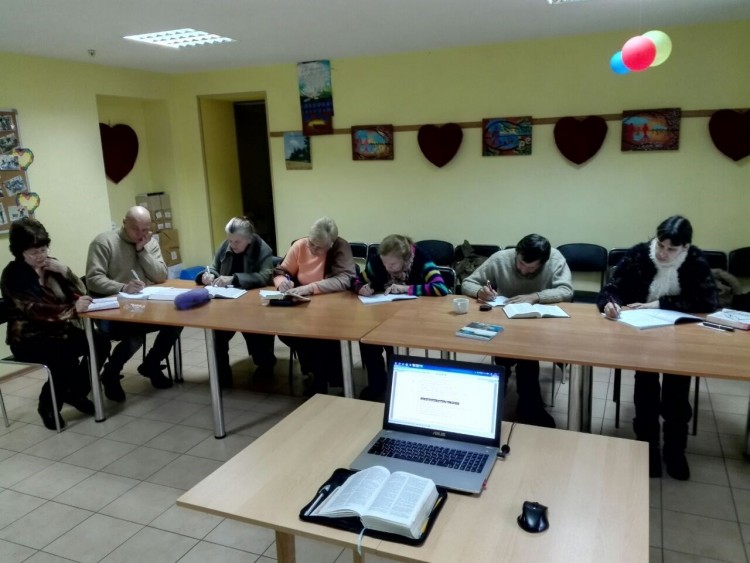 Classroom setting (school in Dnipropetrovsk, Ukraine)
In June 2017, a team of Christians from the 21st Century Global Missions led by J.C. Enlow went to Ukraine (togther with Roy Bell and Beth M. Craft) with the mission to help Bible Schools with teaching God's Word and an evangelistic outreach to the community in the cities of Dnipropetrouvsk and Odessa. Mrs. Craft is a physical therapist and a certified orthopedist. She came with lectures on how to perform the mechanical diagnosis and treatment of the spine. At the end of her lectures to the Dnipropetrouvsk community she introduced J.C. Enlow and Roy Bell who shared the purpose of their visit - to share the gospel in the Russian language. J.C., Roy, and Beth were blessed with the same opportunity in Odessa, where there was a big group of physical therapists. Vladimir Volodko, the director of the school in Odessa, was able to make contact with the professor of the University of Odessa and God opened the door for Beth Craft to do a 3-hour lecture. Then the men were able to plant the seed (gospel) in these students' lives that we pray will grow.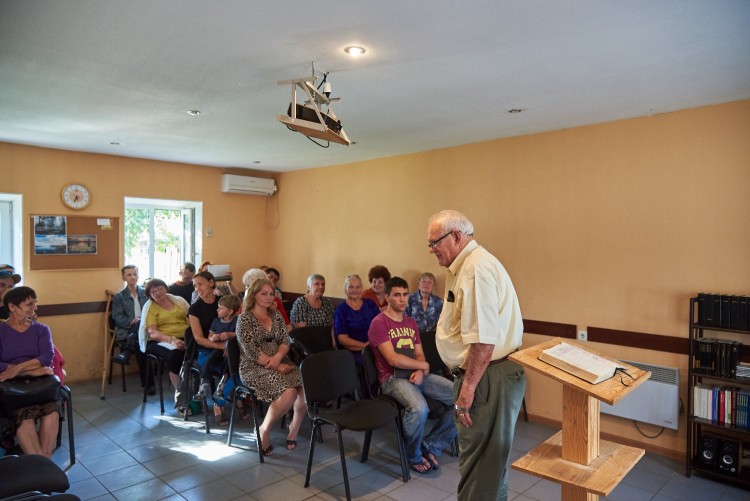 J.C. Enlow speaking to the Church of Christ in Nikopol,
Ukraine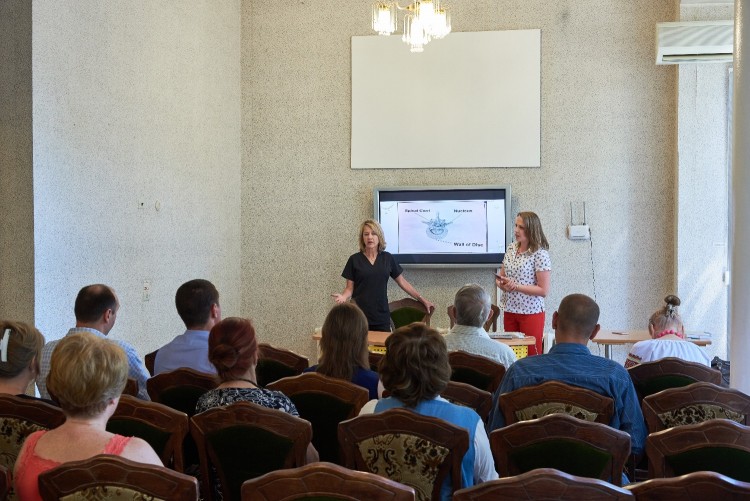 Beth Craft lecturing at a public facility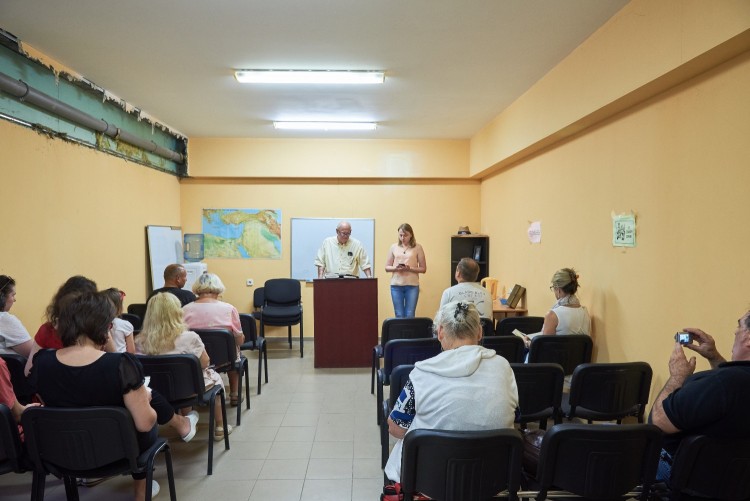 Teaching at the Church of Christ in Odessa