The second school established by 21st Century Global Missions started in Minsk, Belarus in 2002. It is known as the "Higher Private Humanitarian College" since Belarus does not allow them to use the word "Christian" in the name of the school. The director, Alexander (Sasha) Kushner, is also a graduate from the school in Minsk. This school offers online classes for people interested in studying the Bible.
Minsk College Staff: Director (Alexander Kushner, rear left); Secretary (Natasha Golos, front center); other three are teachers
Students of the Minsk College
Minsk Graduation - September 2014. Tommy Gaither (on far right) from Texarkana, TX spoke at the graduation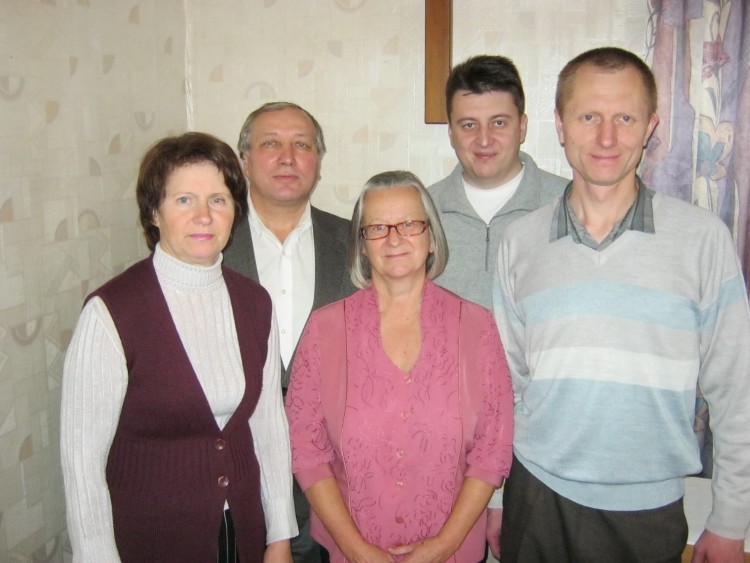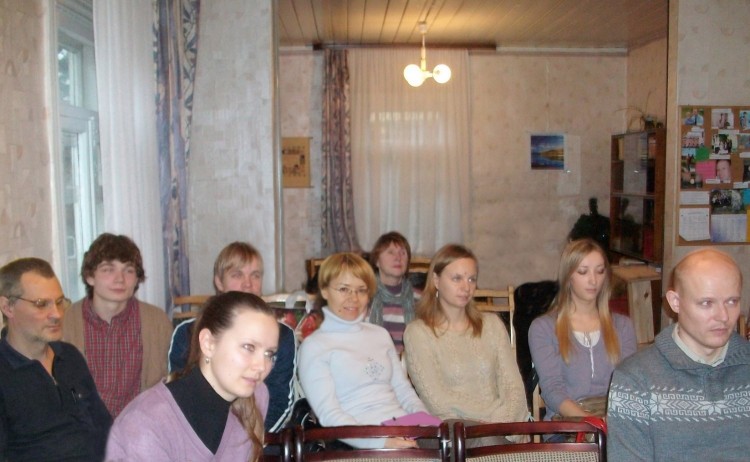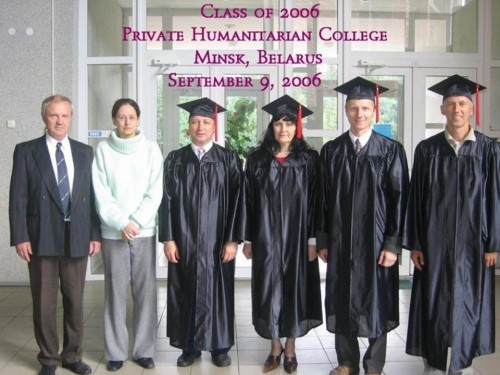 The first graduation in Minsk was in September of 2006. The present director of the school in Minsk graduated with this class, Alexander Kushner. He is third from the left in this picture.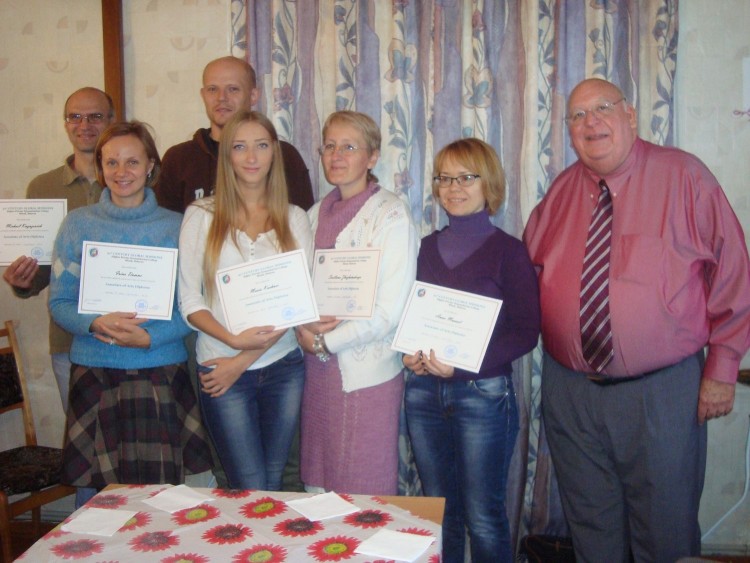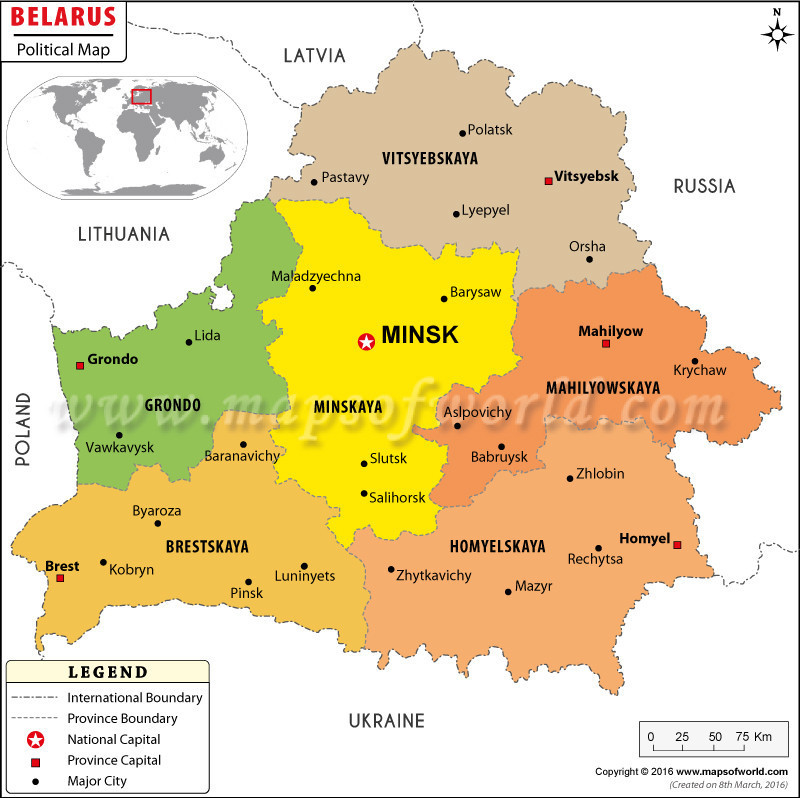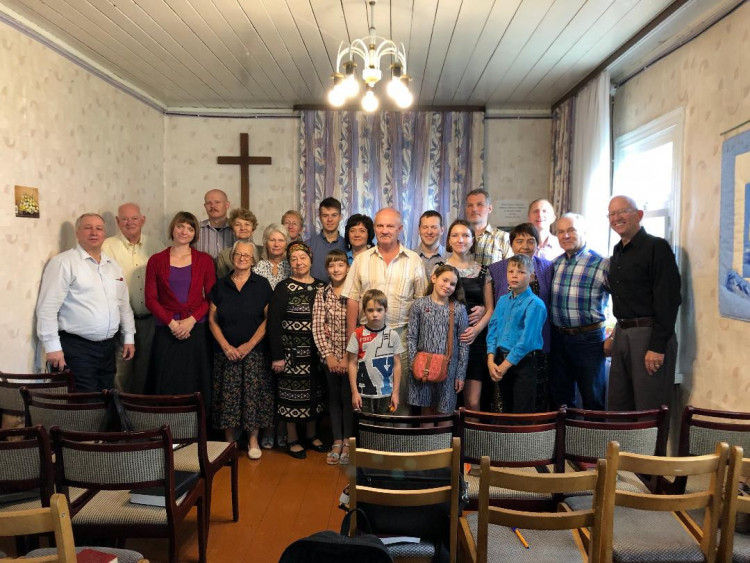 Church of Christ in Minsk, Belarus