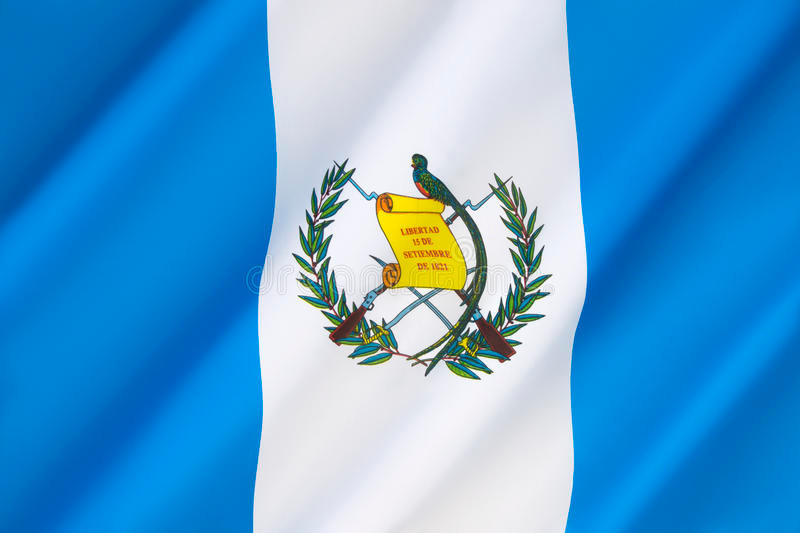 Oaxaqueno, Guatemala

School Established 2010
In May, 2010, a Saturday school was established in Oaxaqueno, Guatemala which is near the border with Mexico. This school was started thanks to God's blessings of receptive Christians in Guatemala and the work of the brethren from Mexico reaching across the border. We praise God for their partnership in the Lord's work.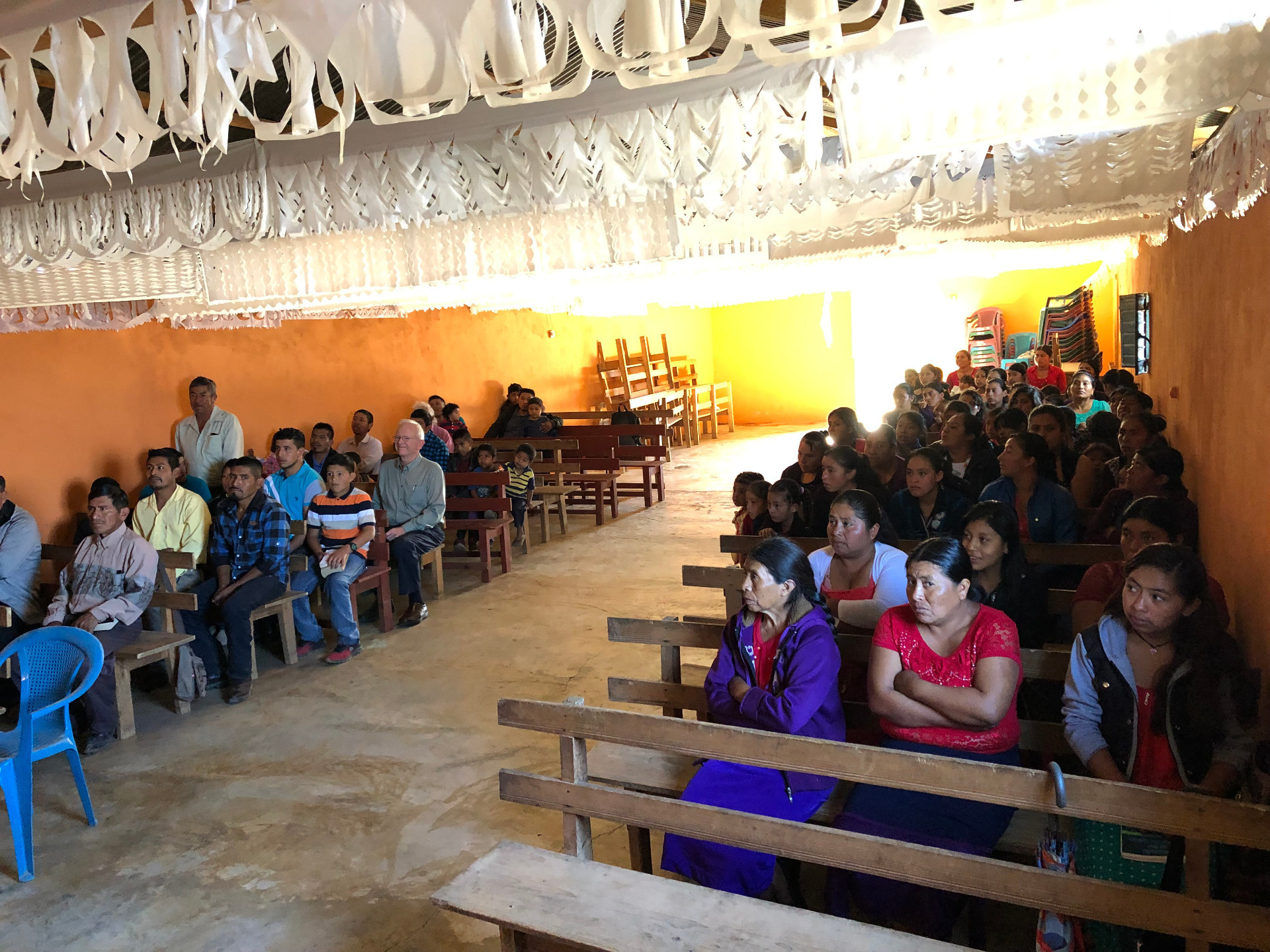 The church of Christ assembles together in Oaxaqueno, Guatemala
(February, 2019)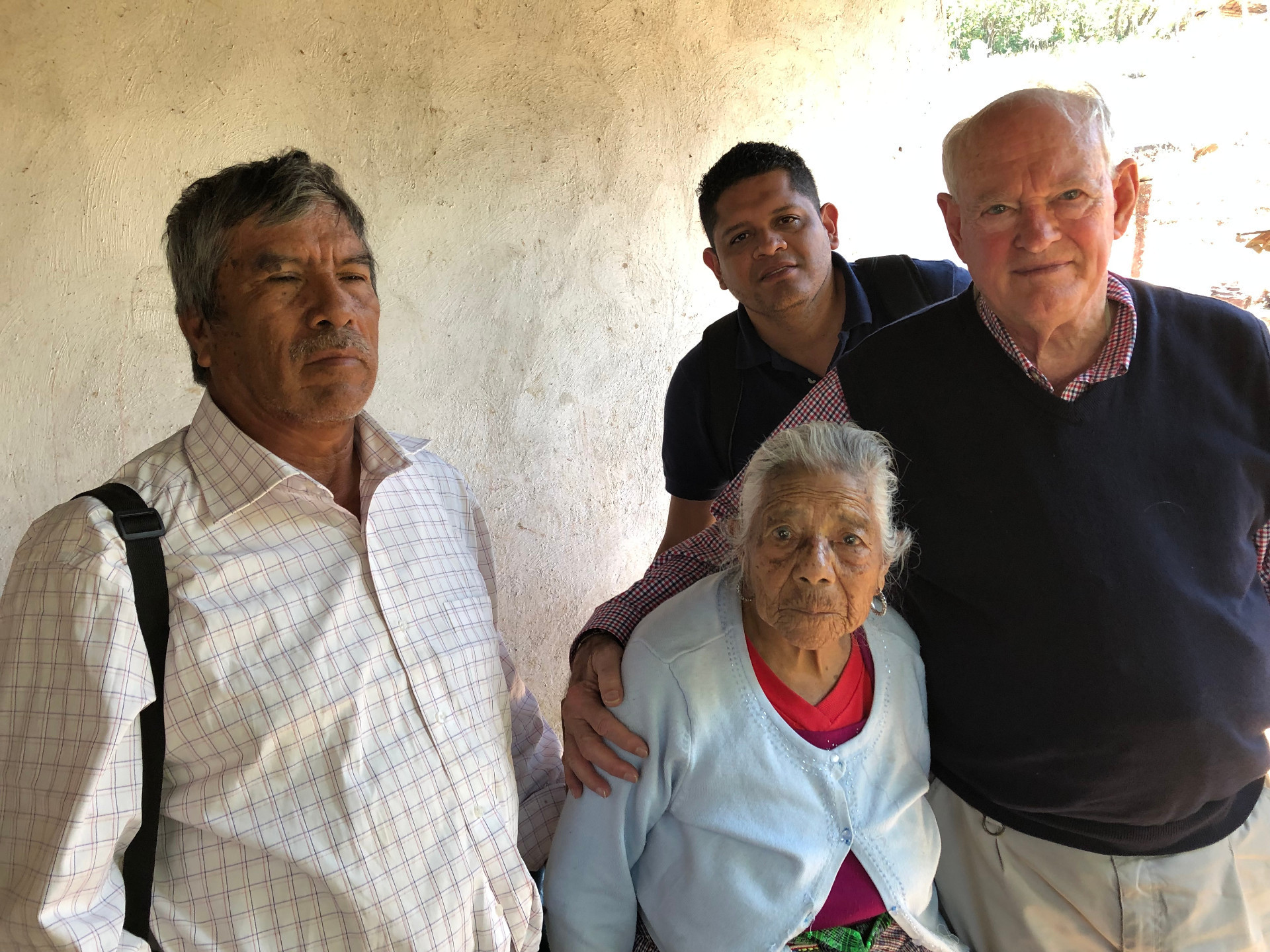 Mercedes, 103 years young, in the middle, is a new convert to Christ. Her son is on the left and on the right is J.C. Enlow. Marcelo Silva, from Costa Rica, is behind brother Enlow. Marcelo was the interpreter.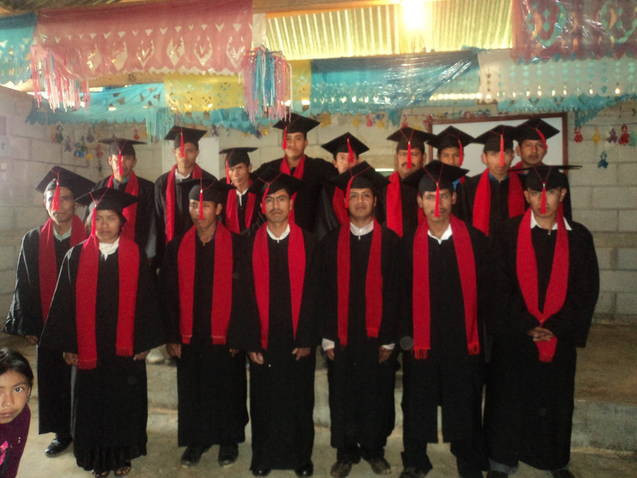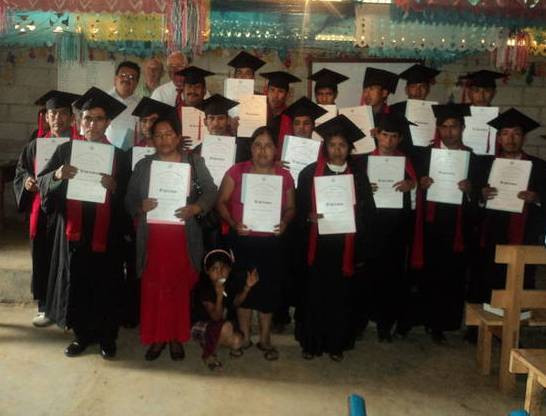 The first graduation was held in Oaxaqueno, Guatemala in August, 2012. Eighteen students graduated at a ceremony attended by well over one hundred. Brothers John Gibbs and Jerry Taylor came from the U.S. and brother Gibbs spoke at the ceremony.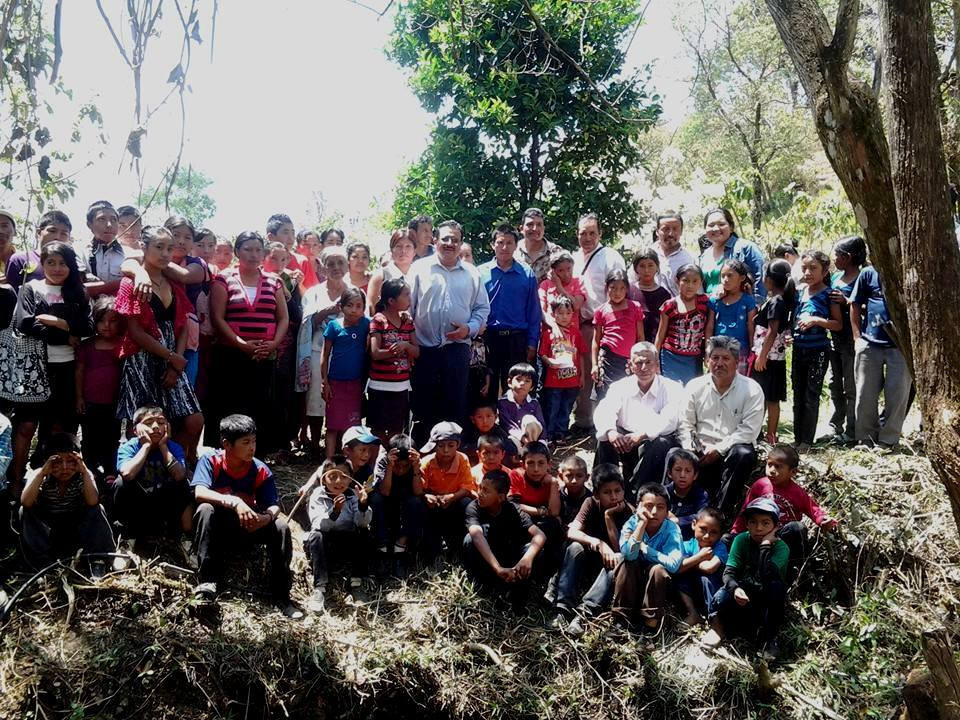 The people of Oaxaqueno have a willing spirit to take the gospel message to the country of Guatemala