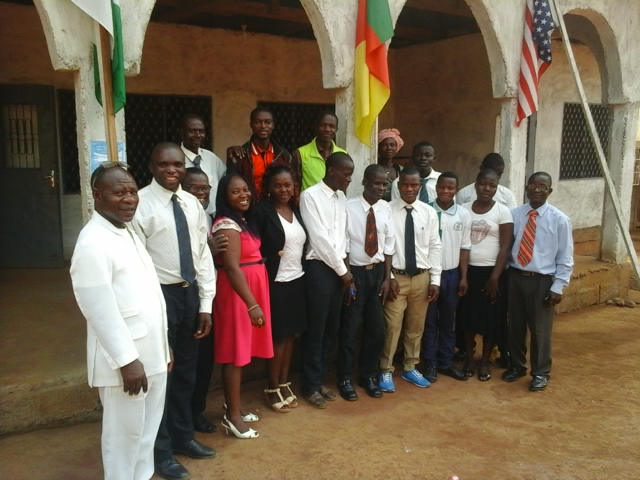 Staff and Students in Batibo, Cameroon
This school is the Cameroon Institute of Biblical Studies and is located in Batibo, North West Region of Cameroon in Africa. There are very few congregations of the Lord's church in the North West Region of Cameroon. According to Prince O. Ituen, the director, "The focus of the school is that of training ministers of the gospel with the ability to effectively preach the good news of Christ and to serve well in the Lord's vineyard."
The other teachers, in addition to the director, Prince O. Ituen, are Ji Mathias Ofon and Nangkeng Adolphus. ​
Cameroon

The Saturday school in Cameroon is for those who are willing to work for Biblical Studies, and at the same time are engaged in business during the week. One aim is to train tentmakers gospel preachers in Cameroon. Classes began in October 2014 with nine students and five more have been admitted since then. Some of them were not Christians but within a short period of time three of them obeyed the gospel. The brethren in Cameroon request our prayers in their mission to educate men and women for the work of the Lord.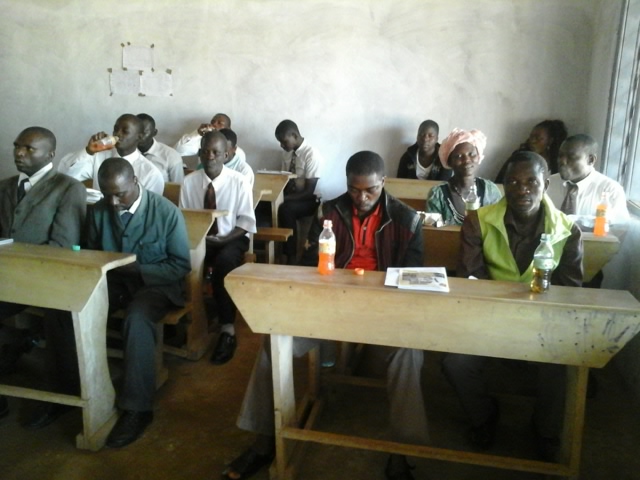 Students during lunch
break

On March 11, 2017, the school in Cameroon held its first graduation. Brother Guy Stanley from the Main Street Church of Christ in Springfield, TN travelled to Cameroon for the graduation. Brother Tom Ekpot, a native of Nigeria and a graduate of Freed-Hardeman University, spoke at the graduation. There were 11 graduates but only 6 were able to attend the ceremony. One of the graduates had passed away the previous week. Of these graduates in the past 12 months, they had established 12 new congregations, baptized 87 people, and had 37 restorations and prayer requests.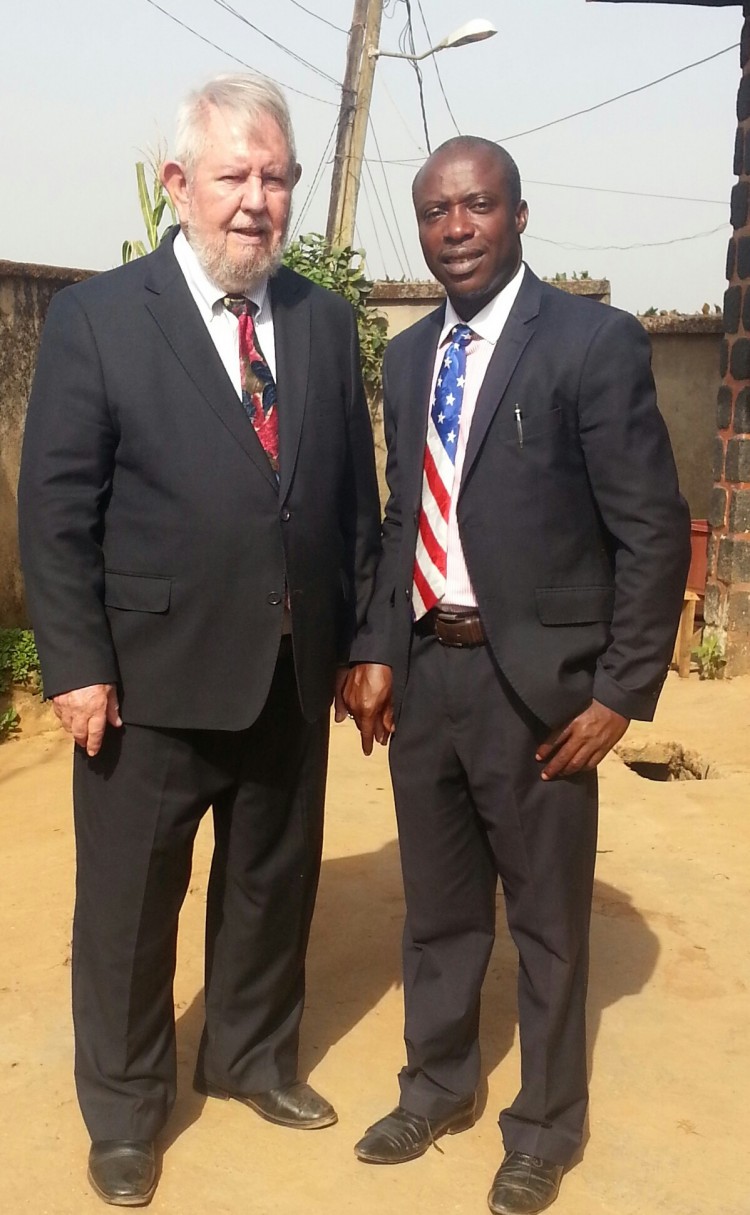 Brother Guy Stanley (Left) and Brother Prince O. Ituen (director of the school, on the right)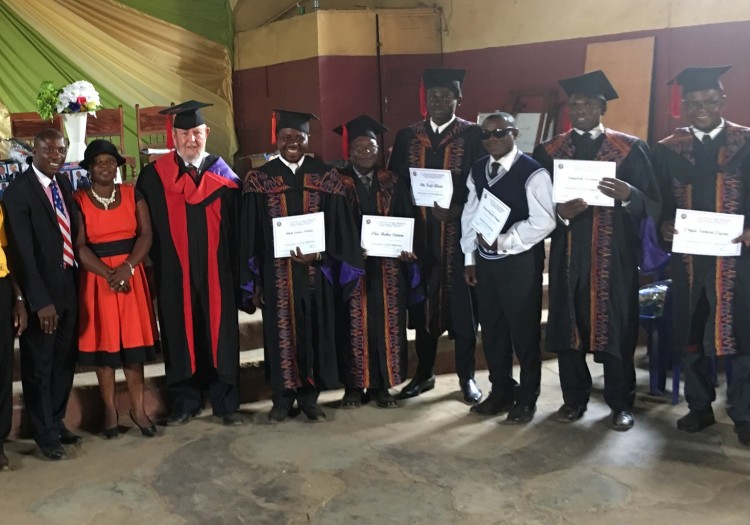 Prince Ituen and wife (far left), Guy Stanley, and graduates