This school began on the first Saturday in August, 2015 in the city of San Ramon, Costa Rica. There are 9 churches of Christ that are sending students to this school from very far off places in Costa Rica. According to the new director of the school, Leoncio Trujillo Silva, "We have students from a city called Canas. They ride the bus and begin their journey to the school at 2 a.m. in the morning. Also, we have students from Upala which takes 4 hours to San Ramon by bus. We also have students from Guapiles on the Caribbean side of Costa Rica."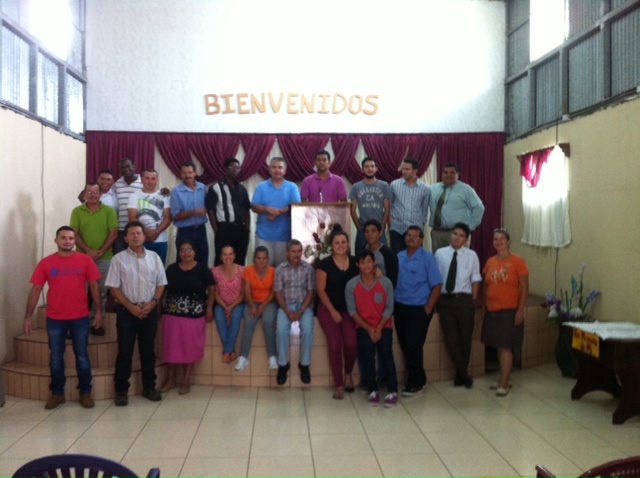 23 Students have registered for classes
​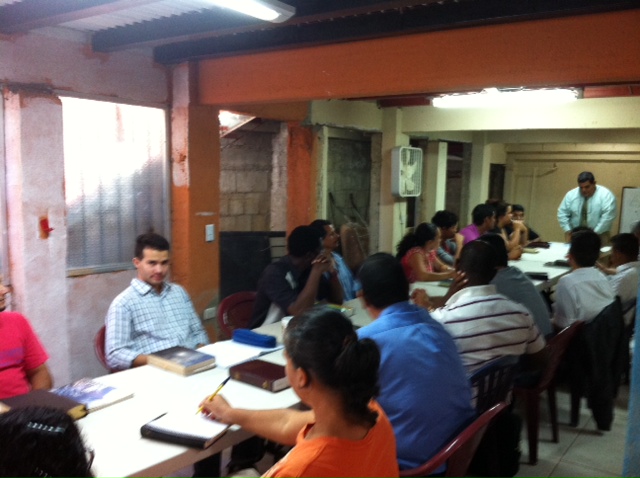 Brother Leoncio teaching a class
The director of the school is Leoncio Trujillo Silva. Brother Leoncio and brother Geovanny Astorga Castro are the teachers in the school. The secretary in the school is Melania Mairena. Before classes started, a new floor was put down through the efforts of brother Marcelo Munoz and others in the church in San Ramon. The ladies of the church prepare the lunch for the school on Saturday. There is tremendous support for the school from all the churches of Christ in Costa Rica according to Brother Leoncio.