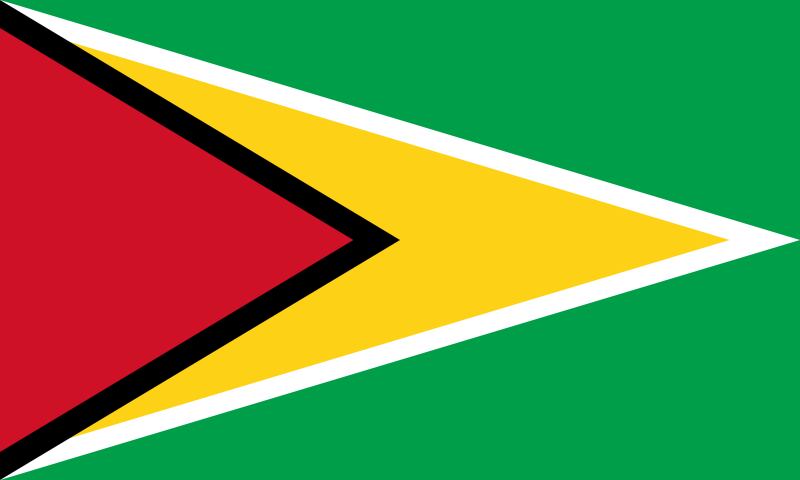 School Established in Georgetown in 2017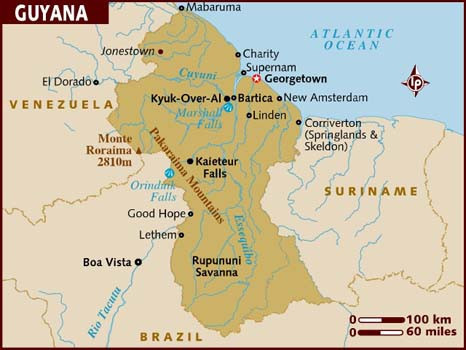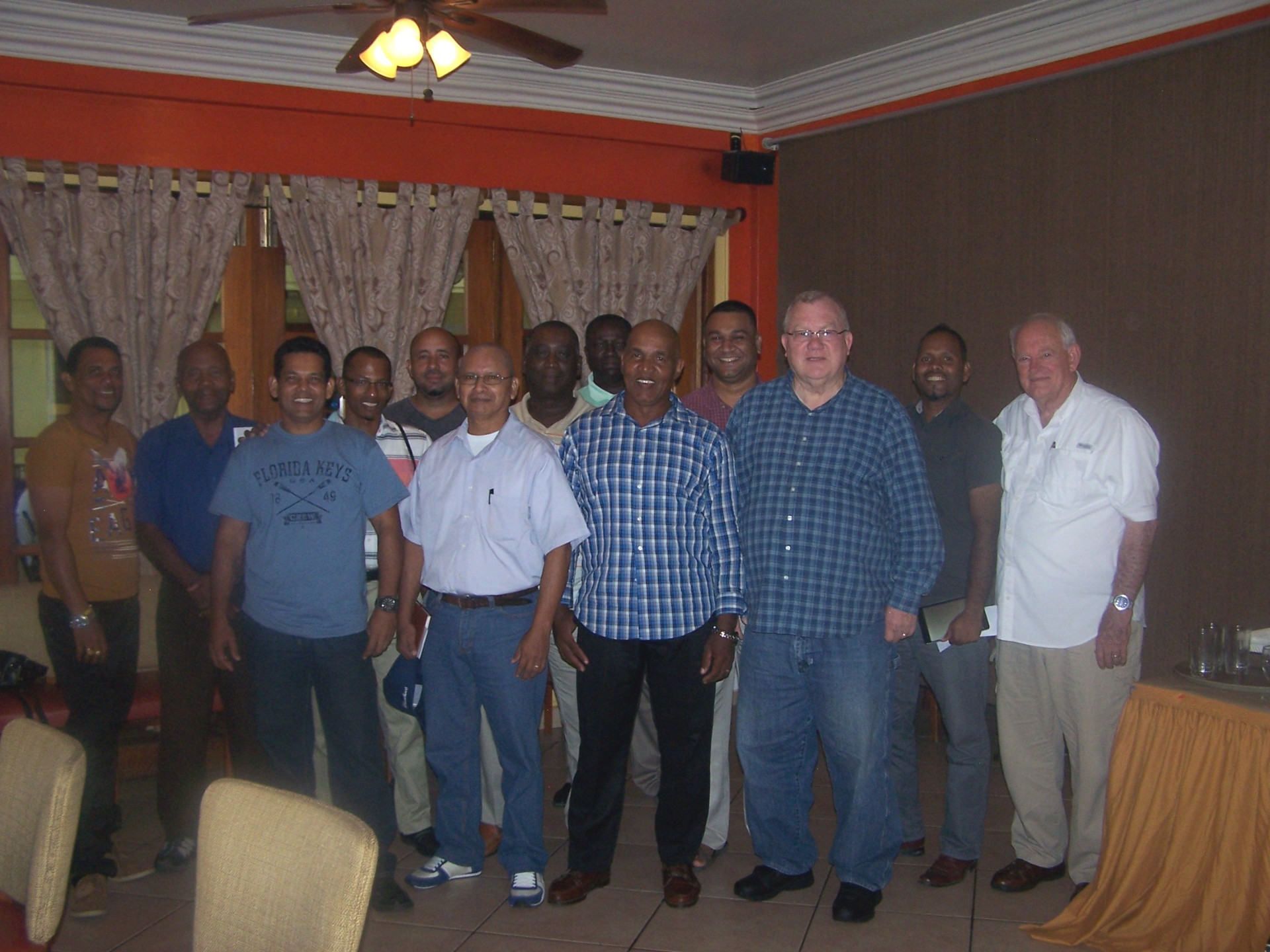 Gary Hill (third from right), from Truman, Arkansas, and J.C. Enlow (far right) travelled to Guyana to see about starting a new school there. They are here with a group of preachers (potential students) and Wilbur Vyphius, who has since become the director of the school.
The newest school of Global Missions started classes in Georgetown, Guyana on Saturday, September 2, 2017. Classes are conducted at the North Road Church of Christ in Georgetown.
The director for the school in Guyana is Wilbur Vyphius. He is also the preacher for the North Road Church of Christ in Georgetown. The other teachers for the school are Michael Hooper and Vernon James. The standby teacher is Fredrick Darrell. Please pray for the success of the new school and that the gospel be spread throughout the country of Guyana in South America.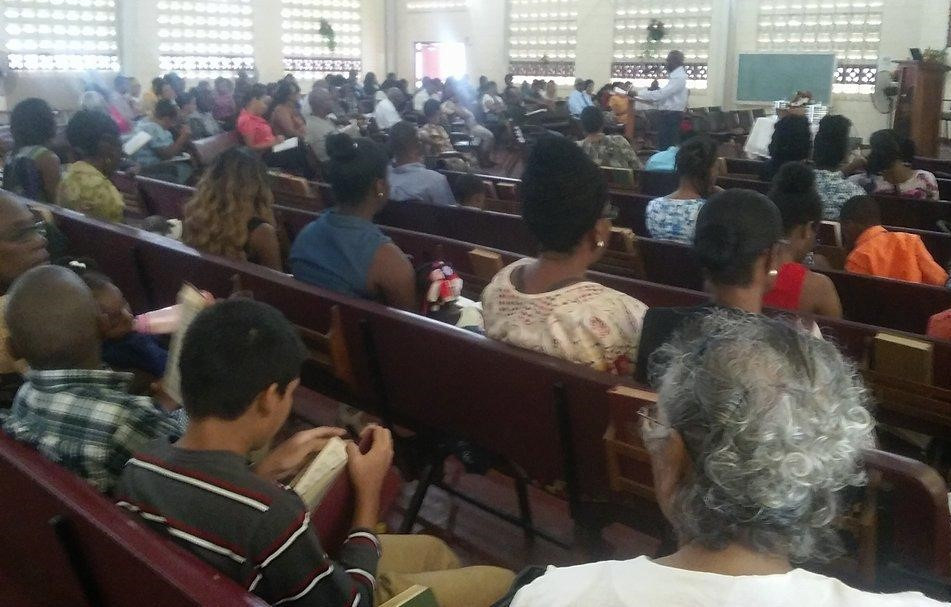 Worship service at the North Road Church of Christ in Georgetown, Guyana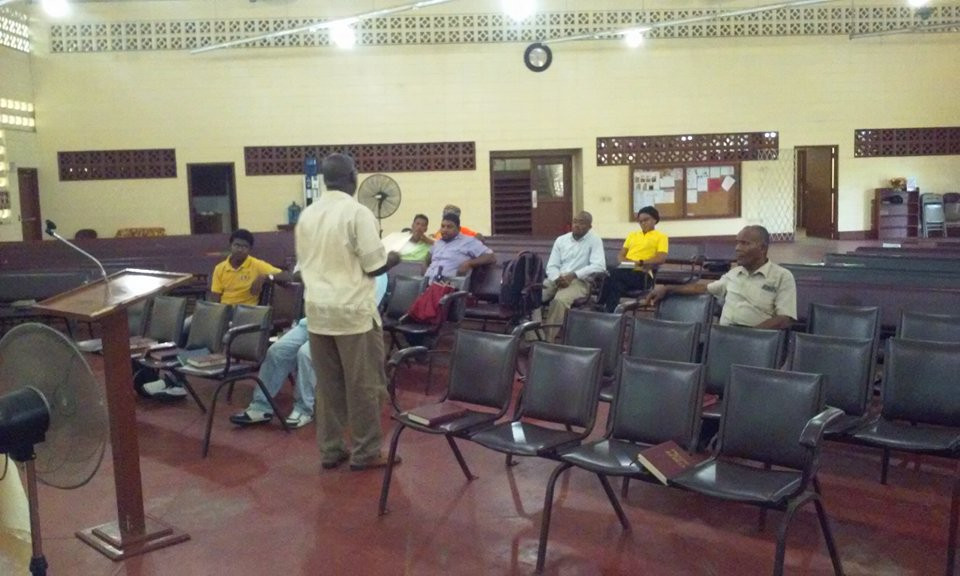 Classroom setting at the school in Georgetown, Guyana