There are three schools located in Mexico, all in the state of Chiapas: San Andres Larrainzar, San Cristobal, and Tapachula. The first school started in January 2005 in San Cristobal. The school there provides classes six days per week and the others host students on Saturdays. The director of the school in San Cristobal is David Aguilar and the teachers are: Lorenzo Gonzalez and Juan Nunez Diego. In the schools, the directors teach. These Saturday schools average 20 students per school and are very well attended. As these students go out into the field, new congregations are planted and precious souls are won to Christ.
Graduating students in Tapachula, Mexico
August, 2016
There have been four graduations in San Cristobal - the first one was held in June, 2009. Close to 80 students have graduated since then. There have been four graduations in Tapachula - 2010, 2012, 2014, and 2016. Many baptisms and restorations have taken place due to the evangelistic activity of these graduates. Also many congregations have been planted due to their efforts.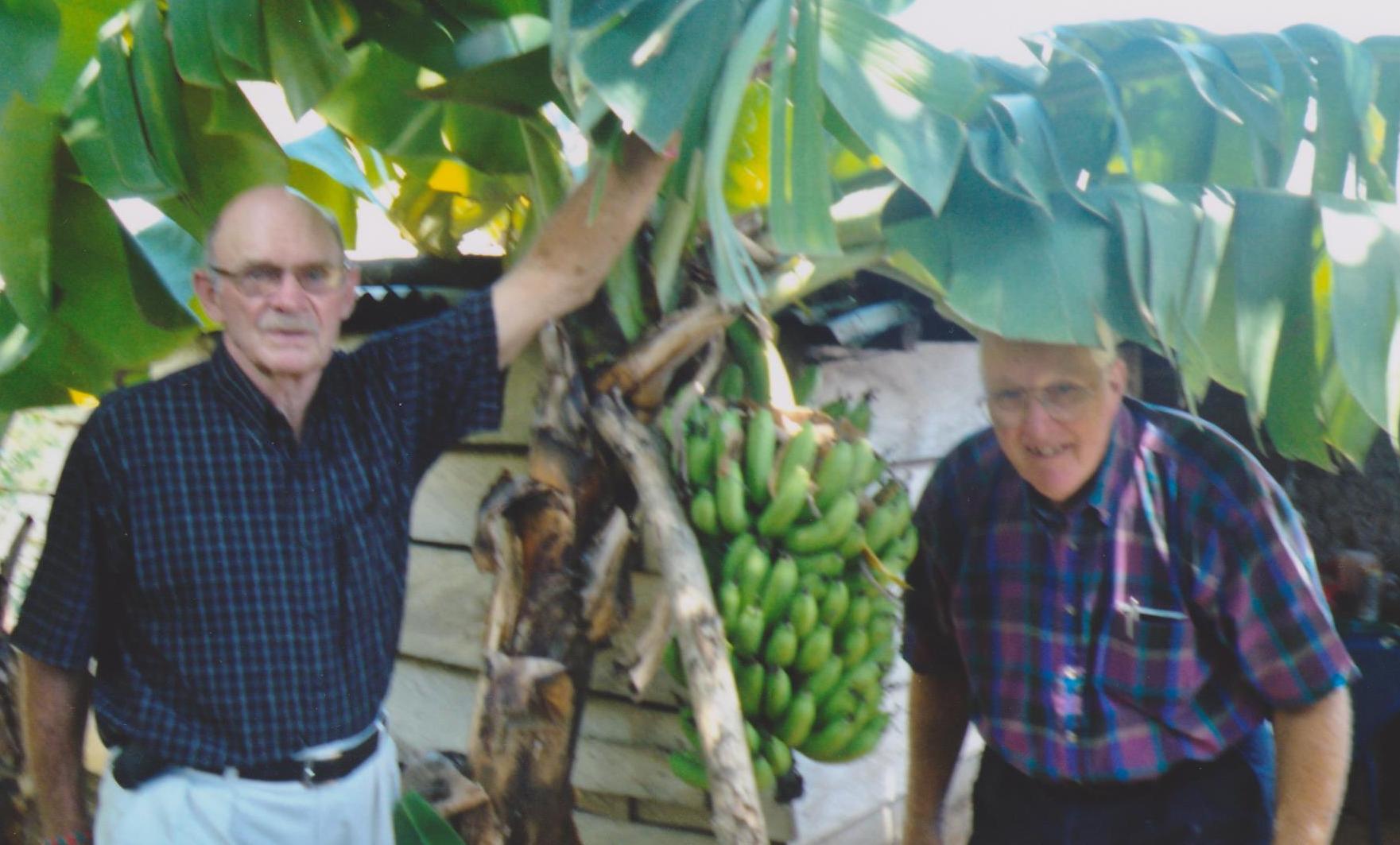 Brother Jerry Taylor and Brother John Gibbs from Lawrenceburg, TN have attended most of the graduations in Mexico and Guatemala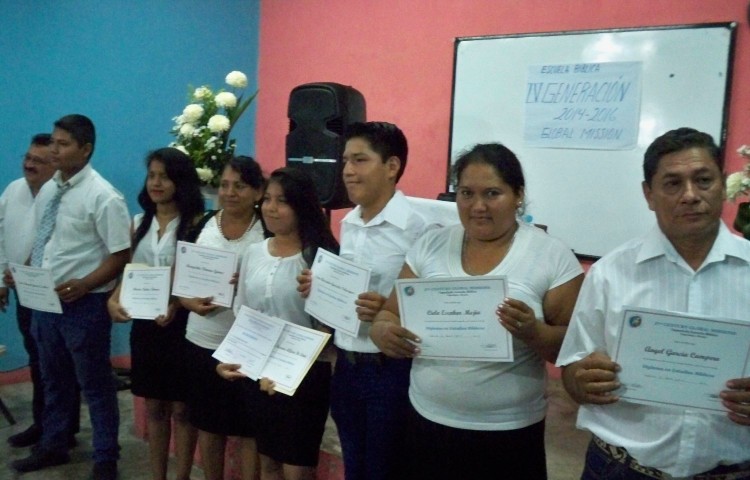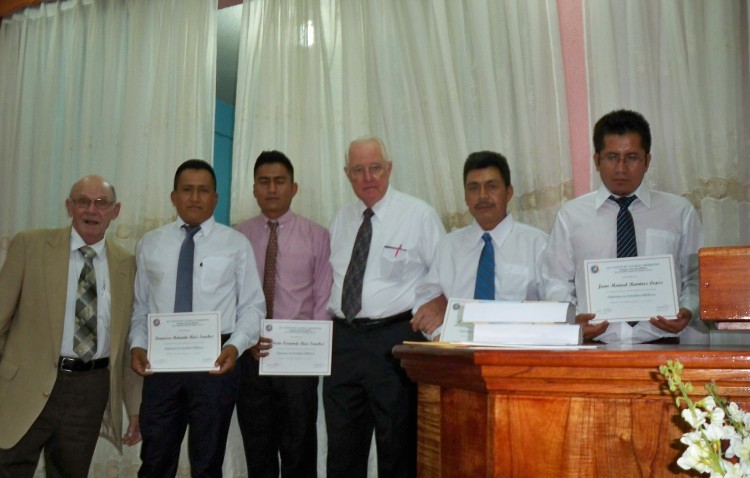 Brother Jerry Taylor, Brother John Gibbs, and Four Graduates in San Cristobal
August 2016​