Students in classroom setting

The school in Nindiri, Nicaragua began classes on the 1st Saturday in September 2013.


On the last Saturday in January 2015, a second school began in Nicaragua. This school is located in the building of the church of Christ in Ciudad Sandino. Ciudad Sandino is a municipality of Managua, which is the capital of Nicaragua. It is located eight miles west of Managua.

Note from Joel Bustamante: "We are very excited for the 16 students who graduated in December of 2017 in Nindiri. We are also thankful for the 4 students who graduated in Ciudad Sandino in December (2017). The schools have gained great reputations for the hard work developed in Nindiri and Ciudad Sandino. We give thanks for the campaigns done in Nicaragua by the Central Church of Christ in Tuscaloosa, AL. The students have done a marvelous job preaching the gospel. As a result, 146 people were baptized and 89 were restored. We also had 1,012 Bible studies and 2,556 homes were visited in 2017. This year (2018) we will have a total of 52 students in both areas (Nindiri and Ciudad Sandino) and we will be graduating 22 students, Lord willing, by the end of the year. We appreciate the support of 21st Century Global Missions and each one of the churches of Christ in the U.S. participating in our combined efforts to spread the gospel of our Lord Jesus Christ in our villages, communities, and beyond."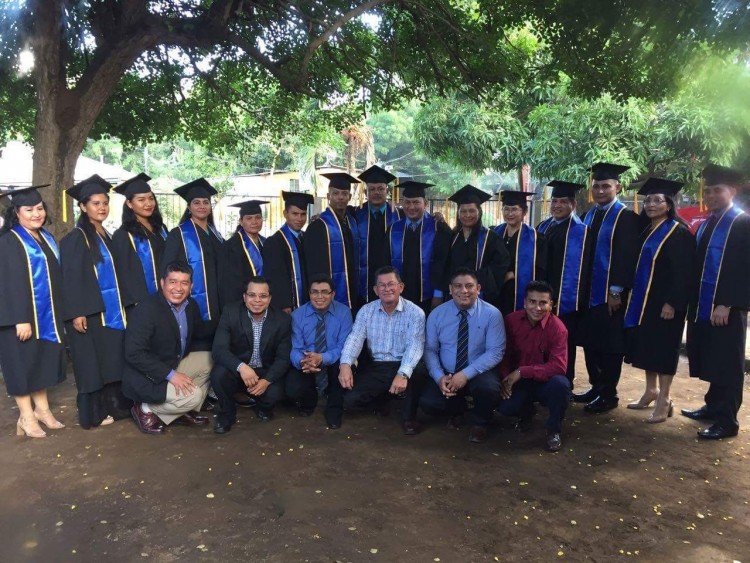 Graduates, Teachers and Director (Joel Bustamante) in
Nindiri, Nicaragua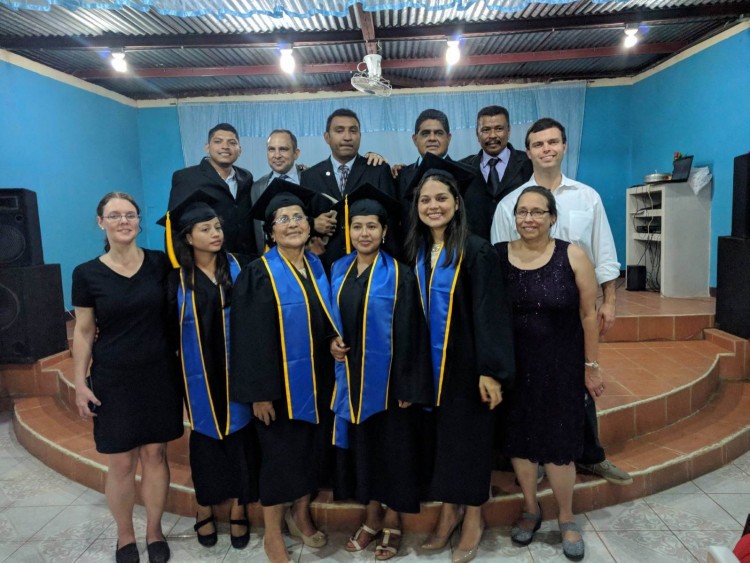 4 Graduates in Ciudad, Sandino in
December, 2017