One of the newest schools of Global Missions is located in Lima, Peru. They began classes on the 2nd Saturday in August, 2013. The name of the school is Peru Christian Training School. The director is Julio Valverde. The teachers are Tomas Parillo Pacompia and Evert Mandujano.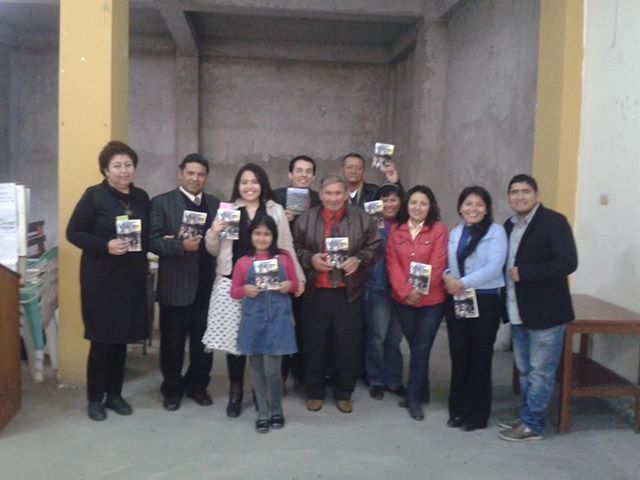 Teachers and Students of Peru Christian Training School
The first graduation in Lima was held on January 22, 2016, and five students graduated. The second graduation was held on December 15, 2017 at the Montecarlo Church of Christ and 4 students received their diplomas. The director, teachers, students and guests were present at the banquet on Friday night held in honor of the graduates. The speaker for the occasion was Maximo Collao, a preacher of the gospel in Peru. Please pray for the work in Peru as they go forward in teaching and preaching in 2018.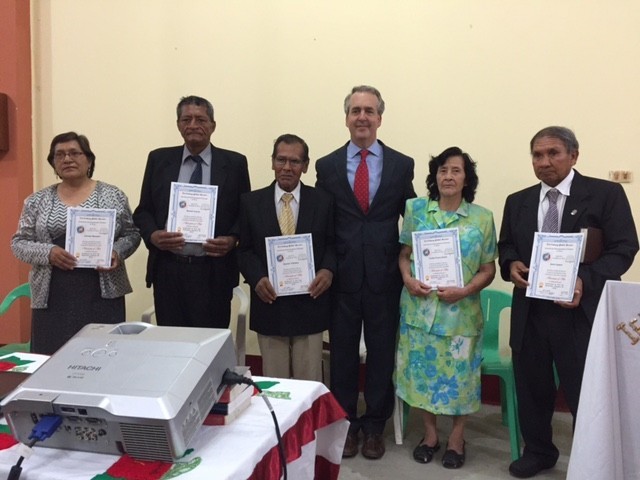 Brother Rick Hatfield (in center) from the Central Church of Christ in Tuscaloosa, AL went to be a part of the graduation on January 22, 2016. Pictured are four of the five graduates and a mother who stood in for her son that was in the hospital.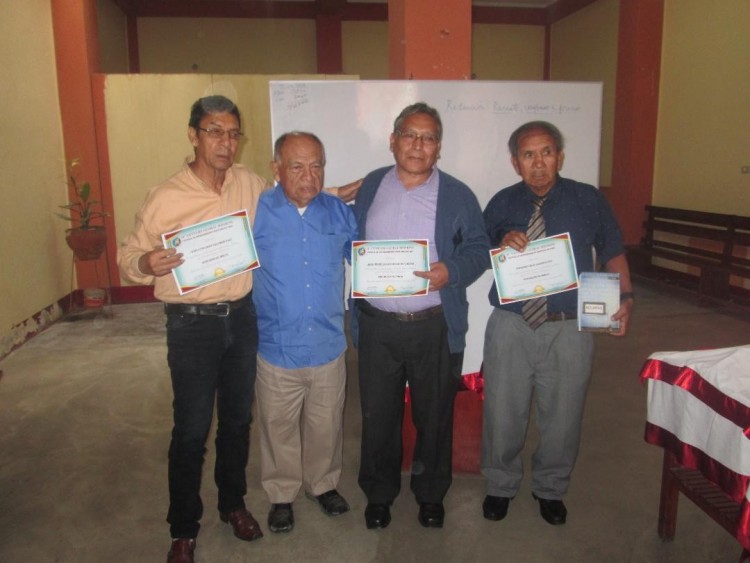 Julio Valverde (director of the school - 2nd from left) and three of the four graduates on December 15, 2017.